Who are we? Humakt e.V. was established in 2015. The abbreviation "e.V." stands for a registered assocation in Germany. We are a small club of roleplaying and fantasy enthusiasts. In particular we focus on the roleplaying system QuestWorlds. We run this website and we publish roleplaying material. We do not consider ourselves a commercial publishing house but rather a fan project.
So far we published two books: The German translation of the HeroQuest core rules ("HeroQuest: Das Regelbuch") under license from Chaosium Inc. And a German HeroQuest adventure anthology ("HeroQuest Abenteuerbuch"), consisting of 18 adventures set in very different genres and worlds.
Future publications will mostly be bilingual German and English.
Our club has members and volunteers. The chairpeople are: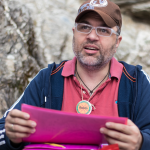 Robin Mitra: Chairperson. In charge of all creative issues like texts, images etc.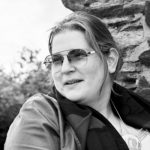 Hannah Koppetz-Mitra: 2. Chairperson. In charge of all administrative and technical issues.
Members
The members and volunteers write roleplaying adventures, create artwork, proof read texts and support with words and deeds. If you are interested in joining us, don't hesitate to send us an email at info@humakt.com. We look forward to hearing from you.